Creative Becoming
The Creative Adventure of our Time

Jerusalem: The Mission of the Hebrew People to the Spiritual Biography of Humanity
The Hebrew people were chosen to reveal to humanity the deepest secret of ancient time, that was known until then only to the greatest teachers of humanity: the existence of one God above all gods, the creator of all human beings, beyond race, nation, and gender, in his divine image.
Cognitive Yoga: Making Yourself and New Etheric Body and Individuality
Are you ready to begin the process of making yourself a new etheric body and individuality?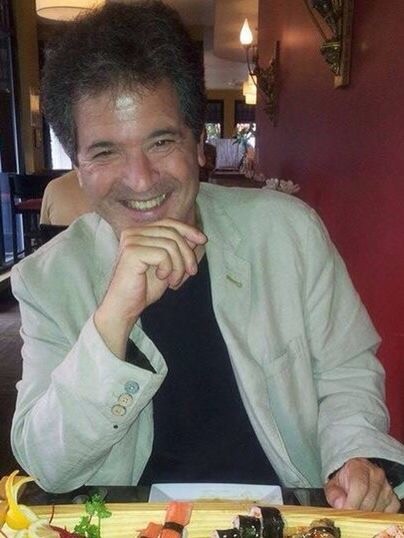 Creative Becoming
The Creative Adventure of our Time
Yeshayahu (Jesaiah) Ben-Aharon is a spiritual scientist, philosopher, social activist, founder of kibbutz Harduf in Israel, co-founder with Nicanor Perlas of the Global Network for Threefolding, director of the Global Event College, founder of festival Art & Event, and lifelong contributor to the renewal of the Free High School of Spiritual Science. He teaches, writes and lectures worldwide on the evolution of human consciousness in the sciences, humanities and social and historical events. He is known for his ground breaking research on the dramatic historical and spiritual events of our times and as an original researcher in the field of Anthroposophy inaugurated by Rudolf Steiner.
One of his most original fields of research is about creative becoming: how does the new and creative emerges in all fields of knowledge, art and life? How do the future forces work through the new meeting between science, art, religion and social creativity? How does the creative adventure of our time take place?
Yeshayahu Ben Aharon, that I learn to know in the last twenty years, has the wonderful gift to embrace and illuminate our world, us, and our spiritual and human growth, in a clear vision, that sees the whole and with it each single detail. He demonstrates the universal way of humanity, walking in the path opened by Rudolf Steiner, to his audience, pupils, co-travers and friends. Yeshayahu, as a teacher, walked with me through the paths of the world and awakened in my heart reverence to the human being and the world in which we live, honour and joy for my own life. He gave me hope in difficult time and fired my enthusiasm to experience the fruitful, good and potential forces and possibilities in life.


Yuval Asody, Israel
Computer engineer, artist, painter, poet and author.
As a student of Yeshayahu in the free school of spiritual science I become aware of the deeper and wider aspects of the evolution of the human being and humanity, in the light of spiritual science. The essential thing for me in the entire study and books of Yeshayahu is that everything he presents is the result of his personal experience and research, and not theoretical and dogmatic teaching. Therefore, it opens a personal way to gain real self knowledge, that supports me in my counselling work with the development processes of individuals in their biography, as well as in my own life. This is a teaching that is actualised according to the spirit of freedom of modern people, and I am grateful for the privilege I have to learn to know myself and help others in this way.

Yefat Aharon

Counsellor of development processes in body, soul and spirt, in the light of anthroposophy, Judaism, Kabala and mindfulness.

www.yifataharon.com
Yeshayahu Ben Aharon is the most profound and far reaching thinker whom I have had the opportunity to interact with in my lifetime. He and his work are a consistent source of inspiration to creativity in my own educational and scientific endeavors.

Paul Zachos, PhD
Director
Association for the Cooperative Advancement of Science and Education
Saratoga Springs, New York
For many years I am inspired by the ever expanding and evolving work of Dr. Yeshayahu Ben Aharon, receiving profound insights and above all experiencing the importance of practicing self knowledge and to balance self knowledge with cosmic world knowledge, through exercising and educating thinking, feeling and willing. In his work Dr. Ben Aharon brings the core, the essence of Anthroposophy in creative, inspiring and unique ways as an independent and brilliant thinker and teacher. Through his lectures, writings and deepening contribution to the Free School of Spiritual Science one awakens to learn how to grow and become ever more human, part of humanity and the world, and one is constantly inspired by his deep love and dedication to his work, his students and his friends. I am grateful to be a part of Ben Aharon's work which I experience as a gift to humanity in the present and future time to come.

Mirja lev, Israel
Waldorf kindergarten teacher, biographic counsellor, painter
Yeshayahu Ben-Aharon is a huge inspiration and the most throughout serious spiritual scientist I've met. His thinking is super clear and sharp, and he is always pushing people to find their own creativity and freedom instead of telling them finished truths and rules. Yeshayahu is setting a new standard for what it means to be an anthroposophist and in real sense a citizen of modern humanity. His view of being fully human takes in consideration the wholeness of humanity including morality, sociality, consciousness, love, art and the dilemma of ego, mind and spirit.

Jeremy Qvick, Finland

Author, lecturer, artist and youth leader
For a number of years through study and practice of Ben Aharon's lectures and exercises I have experienced a growing alertness, clarity and stability that now rays into all aspects of my private as well as professional life. Most rewarding is how these exercises start to transform social life, as learning to remove my own projections of others, the other person is also liberated from "being an extension of me". Instead she becomes someone new to learn from, a gift,- and the collaboration between us expands and becomes creative and uplifting, whether this is my colleague, student or child.


Claire Toril Alex, B.A. teacher, Sweden
I value and enjoy Ben-Aharon's spirit-presence, his cutting-edge connectedness to the spirit of our time, the way he is offering to deepen the Christ experience of our time, his humour. I benefit greatly from his contribution to the Free High School for Spiritual Science, and the community building he there enables, and from participating in the Global Event College he founded. I am very grateful to him and look forward to a lot of work together for a good future of our humanity and earth

Ulrich Morgenthaler, Forum 3 in Stuttgart, event organisation, social facilitation, seminar work, lecturing
In his contribution to the free school of spiritual science, Yeshayahu teaches, lectures, offers exercises, and connects us to the past, present and future of humanity in the light of spiritual science. In every meeting and in every year he creates something new. The books he published are like a living pulse of spiritual science, that Rudolf Steiner gave to humanity, and they express in a living way the present life and becoming of the single human being and humanity as a whole.

I am deeply grateful for the honour that I have to study about life as Anthroposophy discloses it, with the help of such an original and creative teacher.

Nile Miller

Clinical Jungian psychologist, supervisor of Parkinson's support groups
I am currently reading contemporary thinkers, scientists, and researchers in 12 different languages, but I find that the most important and creative thinker, teacher, and writer on the earth at this time is Dr. Ben-Aharon. He has taught us how to sit down face to face and meet one another as real human beings for the first time. His writings contain the resources for the renewal of human culture as a whole, from education to yoga, from phenomenology to spiritual development.

Scott E. Hicks is an American philosopher, linguist educator, currently researching the meeting of anthroposophy with contemporary continental philosophy. He is the author of 'The Shattering Light of Stars' (2004).
Dr Ben Aharon is one of the the few teachers that update Anthroposophy and present it in the spirit of our time, and give Rudolf Steiner his right place as a pioneer of the new modern spiritual path. Dr Ben-Aharon is living and enlivening spiritual science for his students, while guarding their personal freedom and dignity.

Amalia Ophrat, Israel

Transpersonal and spiritual counsellor
My initial interest was sparked by the deep impression of his exposition of the transformation of consciousness in The New Experience of the Supersensible. This is, as far as I can tell, the most comprehensive and deep realization of Anthroposophy since Rudolf Steiner. Since I first met Yeshayahu in Oslo in 2006 I have become more and more engaged in the community of people who feel inspired by his work and who engage in a socially oriented self-transformation. If you struggle with questions of identity and becoming in relation to spiritual development in our time, I can not imagine any better place to look for a helping hand than in Ben-Aharon´s work!

Torbjørn Eftestøl, Pianist and PhD researcher on music and philosophy at the Norwegian Academy of Music.
Since I met Anthroposophy 16 years ago, I study with Dr Ben Aharon, a teacher that lives and breathes spiritual science, and is familiar with all the depth and aspects of Rudolf Steiner's life and work. The teaching method is stimulating, interesting, awakening, and especially challenging and calling for intensification and deepening. Dr Ben Aharon is a teacher that succeeds in torching the "head", the "heart" and also the real life of his students.

Pnina Mendelson, Israel

Curative eduction, teacher and educational counsellor, pedagogical supervisor in the curative education department in Levinski college of Education
Since I learnt to know anthroposophy I always felt that a process of
self-knowledge through meeting the other, and a serious intense work with
the Philosophy of Freedom and other philosophical work of Rudolf Steiner
belonged closely together. The work of Dr Ben Aharon in the School
of Spiritual Science unites the two paths in a way that I have never seen. His work published in
books, lectures and workshops is thought provoking and highly inspiring.
It is a true treasure for honest, truth seeking individuals who are looking for a spiritual path for our present time and
the nearest future.

Rigmor Haugen Jensen, Norway
Language teacher
MA in Waldorf pedagogy
25 years ago I found Anthroposophy and met Yeshayahu Ben Aharon, soon became my favourite teacher, through his lectures, books, and study in the school of spiritual science. His clear insights, the challenging and stimulating teaching methods, and the infinite richness of his knowledge makes his the most special teacher I know.

Every lesson, book and lecture open my heart and mind, and lighten the paths of life, for which I am greatly thankful.

Ilana Zecoval, Israel

35 art director in the Israeli TV. Artist and painter